1887 Double Florin varieties
Posted on
The double florin was introduced into circulation in Great Britain in 1887 - while no definitive reason has ever been found, it is believed that the high cost and short circulating life of half sovereigns instigated a possible replacement denomination (p49, Rodgers, Britain's Enigmatic Double Florin in Coin News, July 2020).
1887 double florin die varieties
| Die | Notes |
| --- | --- |
| Obverse 1 | Bead above cross pattee on crown points between denticles |
| Obverse 2 | Bead above cross pattee on crown points at denticle |
| Reverse A | Roman I in year |
| Reverse B | Arabic 1 in year |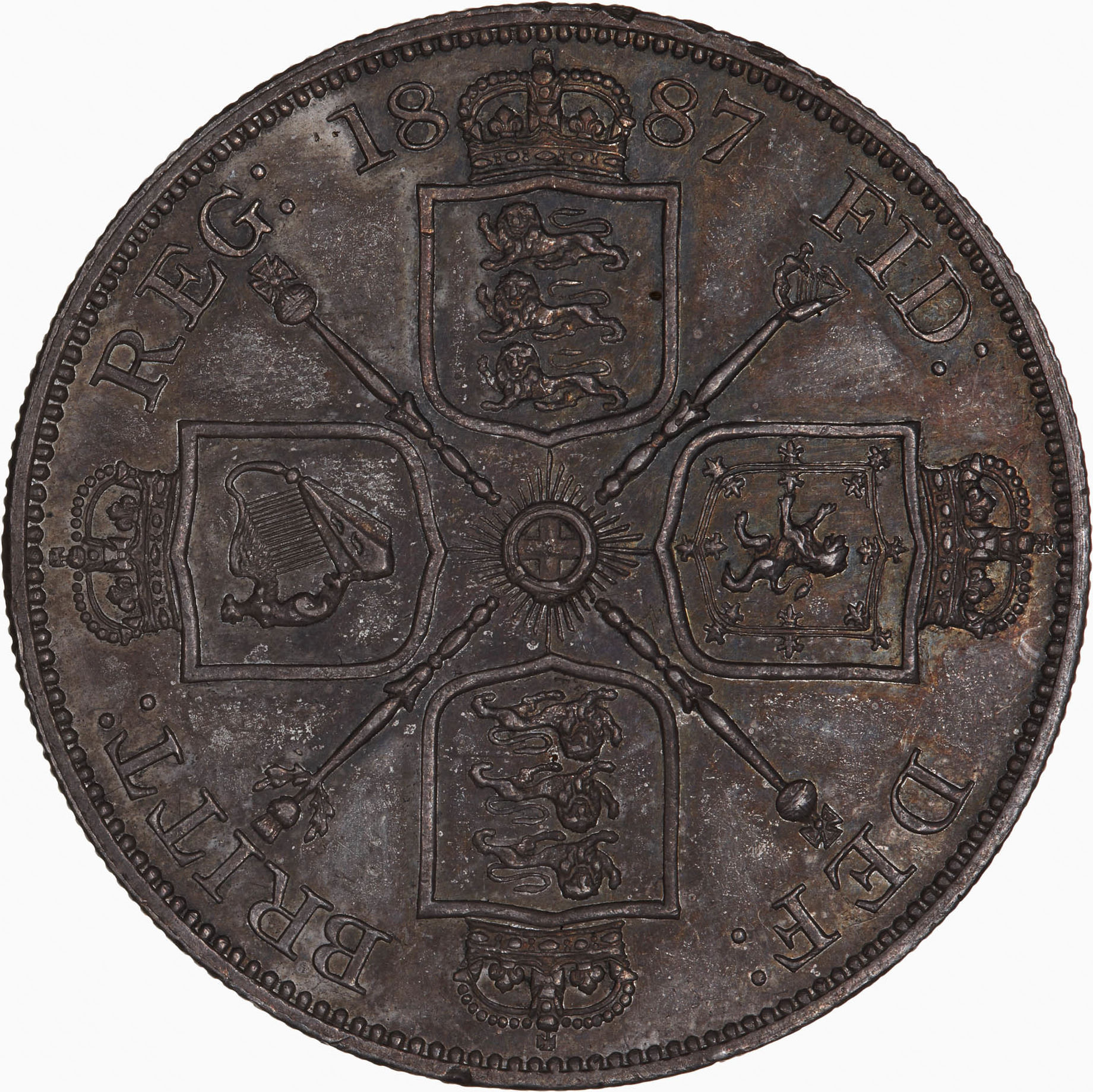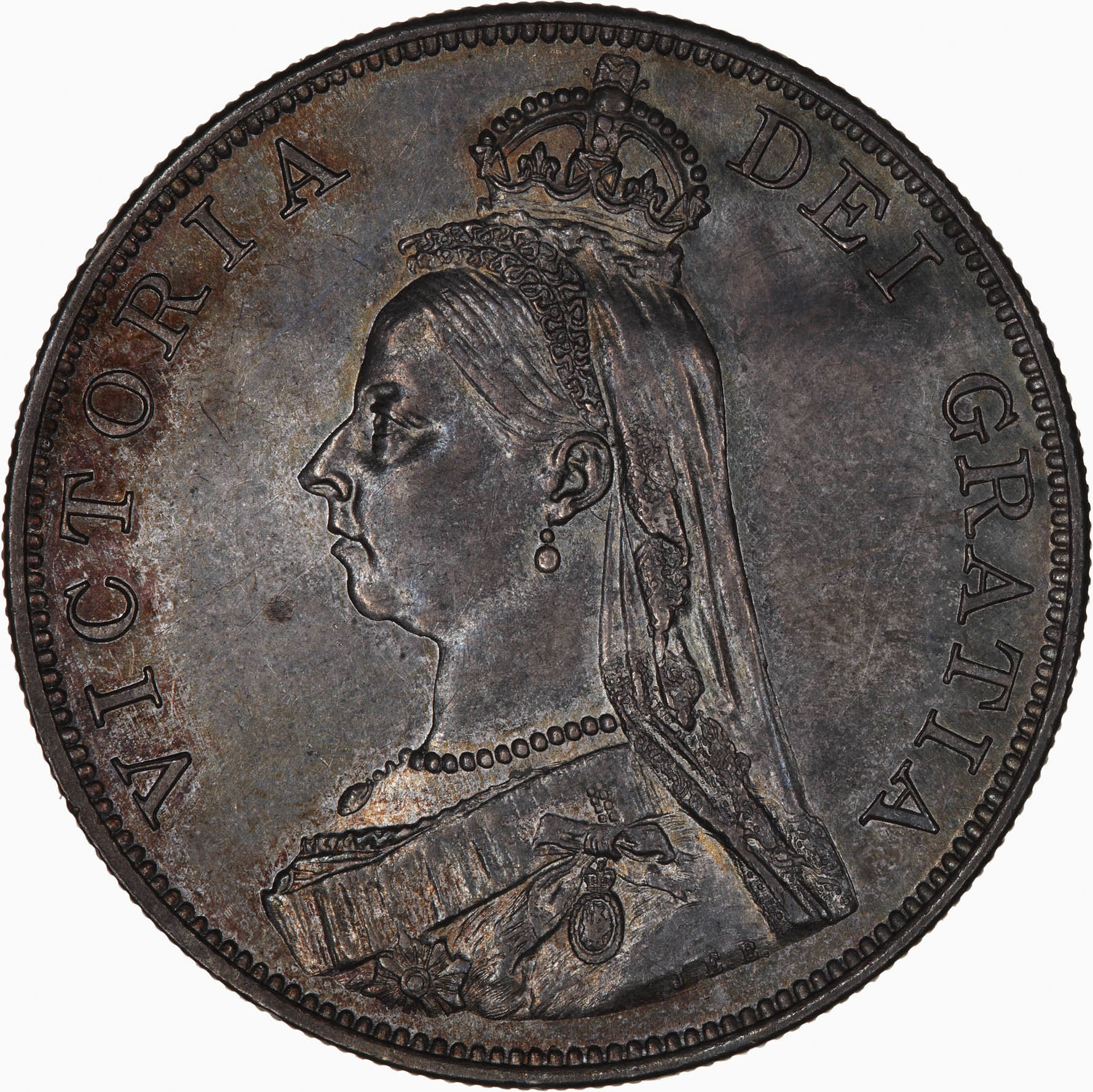 Davies recorded two obverse and two reverse dies as having been used in 1887, with known die combinations of 1+A and 2+B (p49, Davies, British Silver Coins Since 1816, 1982). Since the publication of Davies, 1+B coins have been discovered among circulating examples, as well as 2+A coins among proof examples. It is believed the most or all of the 797 full proof set examples are 1+A coins and that the 2+A coins are only found in some of the 287 silver proof sets.
Images provided by Museum Victoria under Creative Commons Attribution 4.0 International