1909 Australian pattern florin
Posted on
Although Australia had become its own country in 1901, an Australian coinage was apparently not the first priority, with concrete action only being taken in 1909.
According to the Royal Mint (IBSCC, Australia Pattern Florin 1909 (Silver) in Counterfeit Report December 1979, No. 263, December 1979):
On the 15th June, 1909, the Colonial Secretary received a cable form the Governor General of Australia asking him to contact the Royal Mint about the preparation of dies for a proposed issue of distinctive Australian florins, shillings, sixpence and threepences. The designs specified in the cable were, for the obverse, the Royal effigy and, for the reverse, a map of Australia with the word, "Australia", superimposed. On the 23rd June the Royal Mint received Treasury approval to prepare the dies and sketch of the proposed reverse designs was sent to the Colonial Office the next day. AS the same time the Royal Mint informed the Colonial Office that it was proposed to use the standard crowned effigy and the inscription, "King and Emperor". On the 8th July the Colonial Secretary received a cable from the Governor General approving the Mint's proposals. By the 6th August, 1909, the florin matrices had been completed reverse punches were almost ready.
It was on the 6th August that a message was received by the Royal Mint from the Representative of the Australian Government in London to suspend the work pending reconsideration of the form of the Royal Style and Titles. Towards the end of September the Australian Government agreed to a proposal by the British Treasury that the inscription should be same as that on the Imperial coinage. At the same time, on the 25th September, the Colonial Secretary received another cable from the Governor General, asking for the substitution of the Australian Coat of Arms for the map. The Royal Mint accordingly prepared new designs, which received the King's approval early in October.
There remain in the Royal Mint Museum a matrix, punch and die for the florin reverse superseded in September 1909, plus an electrotype of florin size, prepared from these tools.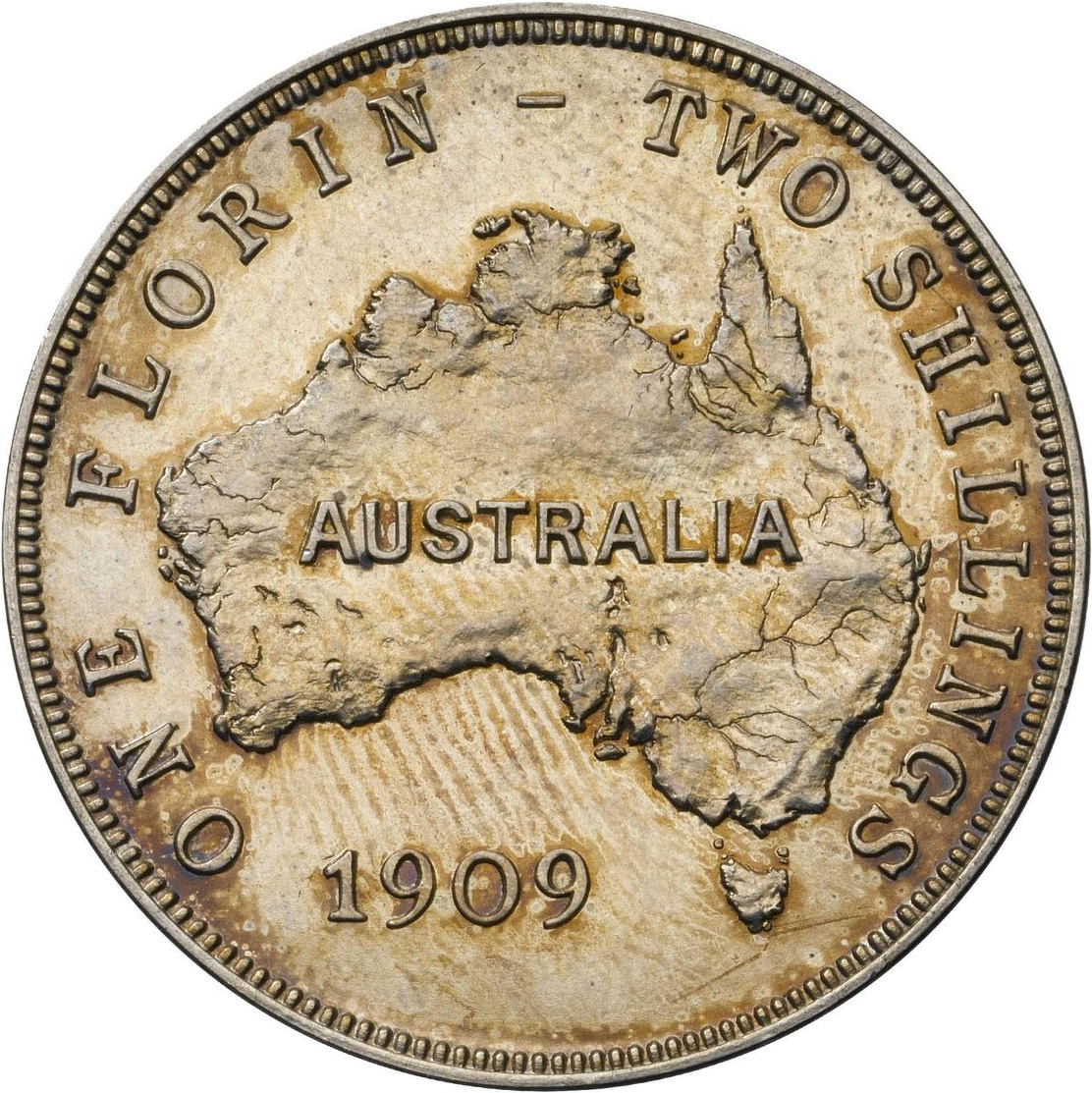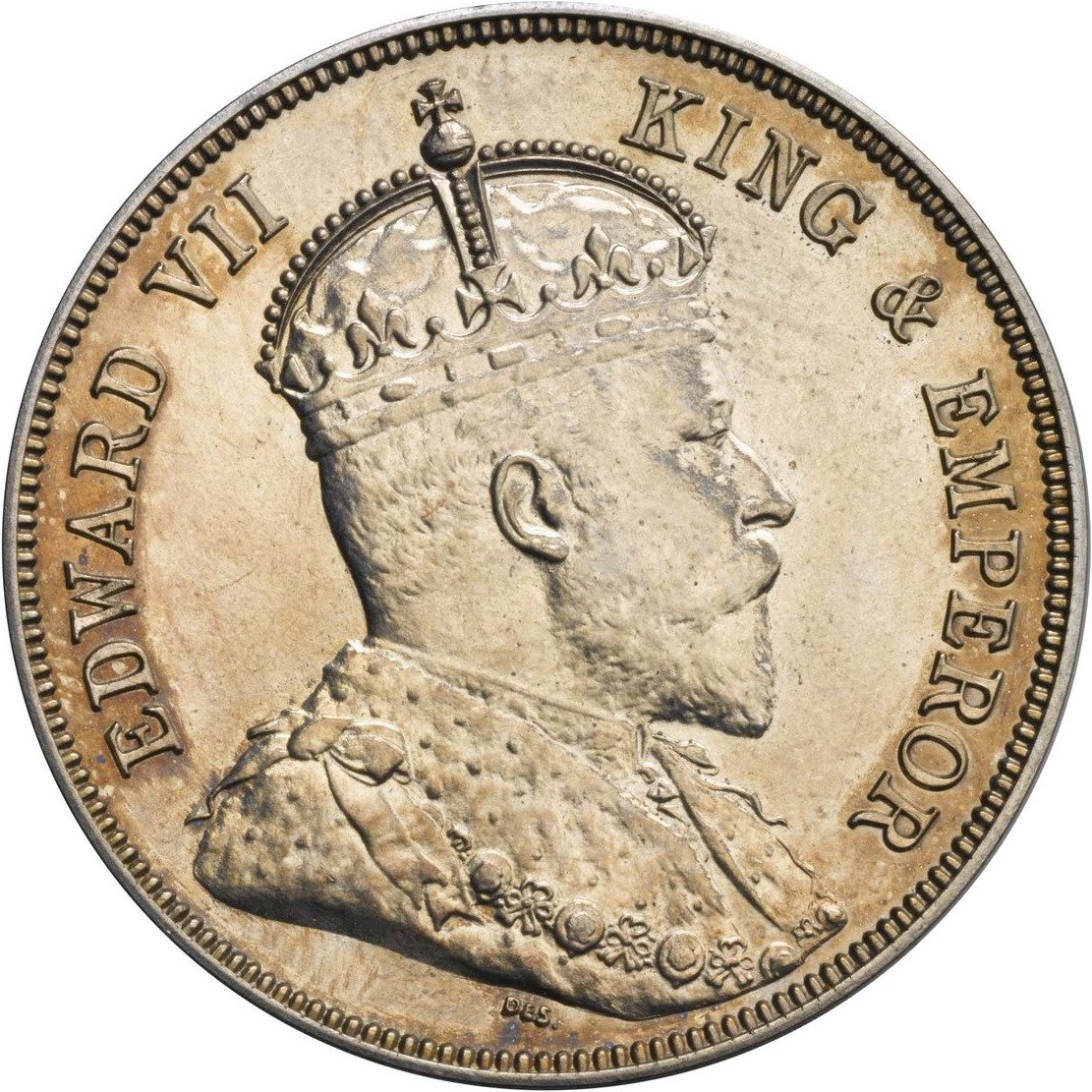 The single known electrotype seems to have remained largely unknown - it was pictured in the September 1964 Australian Coin Review, and rose again to prominence when it was forged by David Gee (whose fake used the wrong obverse design).
Images provided by Royal Mint Museum