1921 Melbourne threepences
Posted on
In 1921 the Melbourne Mint struck 7,378,073 threepences. Part-way through production the M mintmark ceased to be used, so 1921 Melbourne threepences are known both with and without the mintmark M below the date.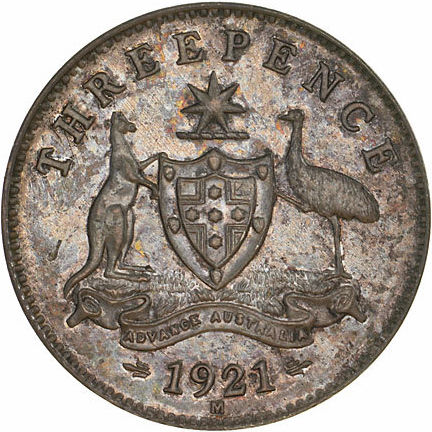 The reason for the phasing out of the mintmark is likely due to a decision made in 1919 - in that year, the Sydney mint was to begin striking halfpennies, and at the request of the treasury, dies were to not carry a mintmark so that they could be used interchangeably between the Sydney and Melbourne mints (p6, Sharples, Australian Coins 1919 to 1924 in Journal of the Numismatic Association of Australia, July 1985).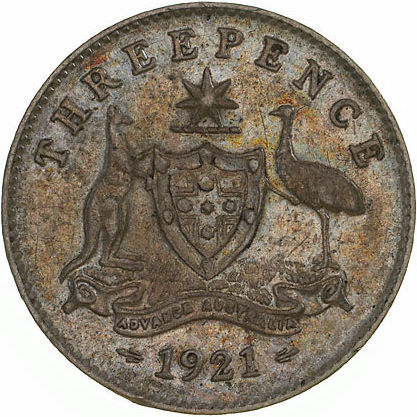 Two surveys on the frequency of both varieties were done by Briggs - in the first survey of 1921-dated threepences there were 83 with the mintmark and 17 without. In the second survey there were 85 with the mintmark and 15 without (p195, Briggs, Australian Silver Based Coinage 1910 - 1964, 2014). This suggests that around 84% of the mintage was struck using dies with the M mintmark and the remaining 16% with dies without the M mintmark, so while the no-mintmark coins are much less common they are not rare.
Images provided by Museum Victoria and Museum Victoria under Creative Commons Attribution 4.0 International