1992 Mob of Roos Dollar
Posted on
Although the Royal Australian Mint's website records 1992 mob of roos one dollar coins as having been struck for circulation (https://www.ramint.gov.au/one-dollar) it is almost certainly in error. No 1992 one dollar coins were issued for circulation at all: a one dollar coin commemorating the 1992 Barcelona Olympic Games was struck only for mint and proof sets in 1992 and it was intended to be the only one dollar design for that year.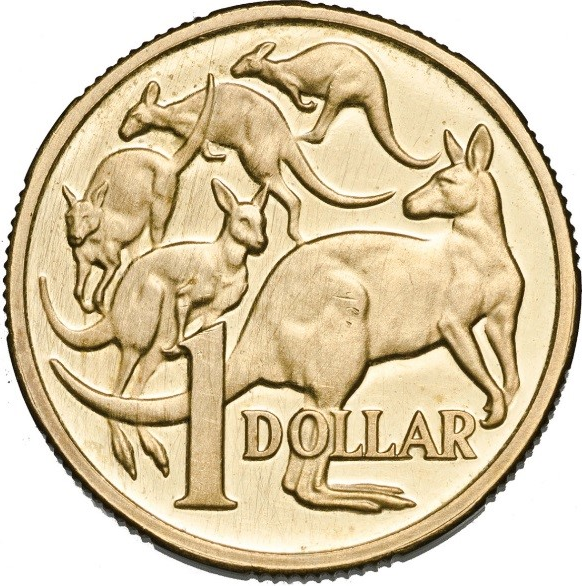 The Royal Australian Mint's website states that 0.008 million (8,000) mob of roos dollars dated 1992 were produced for circulation but this is a transcription of a likely erroneous entry in the 1992 Royal Australian Mint Annual Report. It is widely believed that the 8,000 one dollar coins in question were actually dated 1984 and 1985 and were retrospectively produced in 1992 for a set of five one dollar coins containing 1984, 1985, 1986, 1988 and 1992 one dollar coins. The complete lack of any reported 1992 mob of roos dollar from circulation helps to confirm that the website is in in error and that no such coin exists.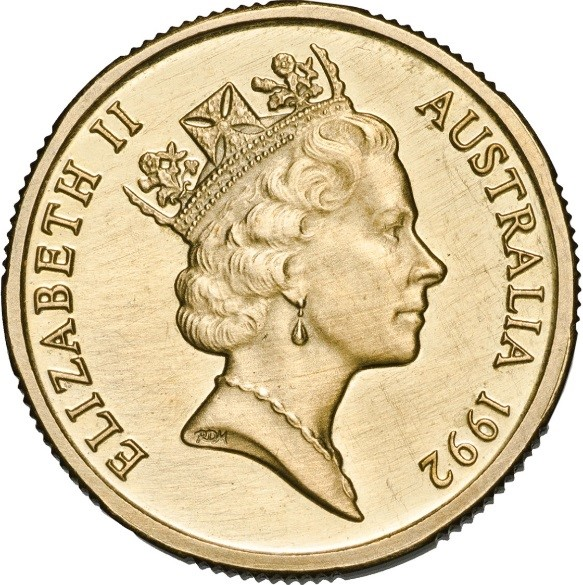 In recent years the existence of a proof 1992 mob of roos dollar has come to light. An example sold in Downies auction 310 as lot 2493 in February 2012 (https://issuu.com/downies/docs/auction_310_session_6) and was described as "One Dollar 1992 with Mob of 'Roos reverse struck on a partially prepared proof blank, As Struck and extremely rare". The lot was not illustrated but it sold for $1,000 against its $750 estimate regardless. The coin in question was pictured in the November 2019 Australasian Coin and Banknote Magazine, reportedly having been sold again by Downies to a private buyer for an undisclosed five figure sum. The circumstances of its production remain unclear but it seems probable that it was an unauthorised production by creative mint staff given that it was struck on a partially-prepared planchet.
Images kindly provided by Mick Vort-Ronald.