2014 ANZAC Dollar Mule
Posted on
In late August 2016 on the Australian Coin Forum a possible mule of a 2014 ANZAC dollar with a 10c obverse was reported. The images showed a distinct stepped rim around the entire obverse, very similar to the 2000 dollar mule, and the obverse was reported to be the same size as that of a 10c obverse die. The reported coin's specifications were given as 9g mass and 25.05mm diameter. In late October 2016 an image of the obverse of what appeared to be another example was also posted in the same thread, but no other details were given.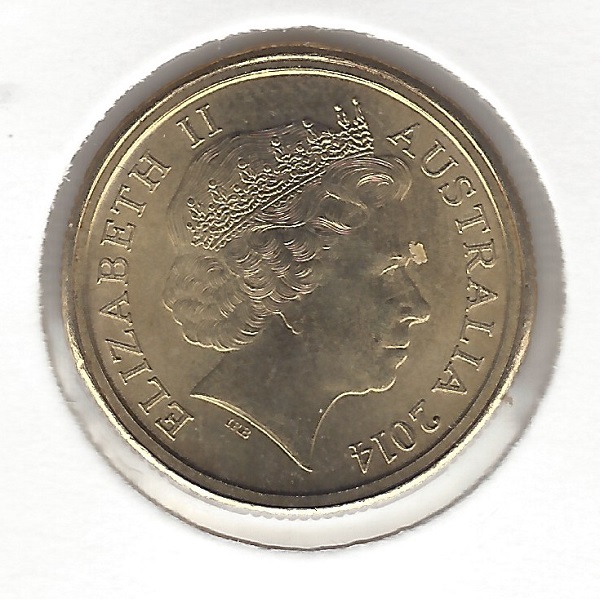 No further tests have been carried out on the coins in question so the existence of the variety remains unconfirmed. The images certainly appear convincing, though the reported diameter of the first example is somewhat larger than expected: a one dollar coin should be exactly 25.00mm (http://www.ramint.gov.au/one-dollar) however measuring seven random circulated one dollar coins produced mixed results for the author - the narrowest diameter was 24.82mm while the largest diameter was 24.92mm - both short of the expected 25.00mm but certainly showing a lot of variability.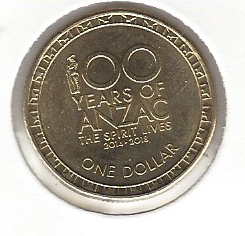 If the variety does turn out to be genuine it would hardly be surprising - a 10c piece has a diameter of 23.60mm - just 1.4mm short of the one dollar and an easy difference to miss at a glance. Given that such a die mix-up already occurred in 2000 a re-occurrence would hardly seem unlikely.
Update:
In July 2017 an example was posted on the Coin Community forums. The coin in question appeared to be another example - the original had a smooth chin and a small dent up behind the Queen's mouth while the second example had three dents on the chin and a scratch behind the chin but no dent up behind the Queen's mouth. The weight was reported to be 9.1g-9.2g.
In November 2017 PCGS graded an example as MS63. The PCGS coins appears to be the same as the example posted on Coin Community (both show the same three dents on the Queen's chin).
In February 2020 the original coin was sold on Facebook for around $10,000.
Images reproduced with kind permission of Shane McCulloch of Newcastle Coins
Originally posted at Online Coin Club.