New Brunswick Cent 1861-1864
Posted on
In 1860 New Brunswick replaced their duodecimal currency with a decimal currency, though the first coins to appear were dated 1861. The New Brunswick dollar's exchange rate was, like the Canadian dollar, one dollar to the US dollar (p123, Haxby & Wiley, Coins of Canada, 1984) and $4.86⅔ to the British pound (p14, Haxby & Wiley, Coins of Canada, 1984).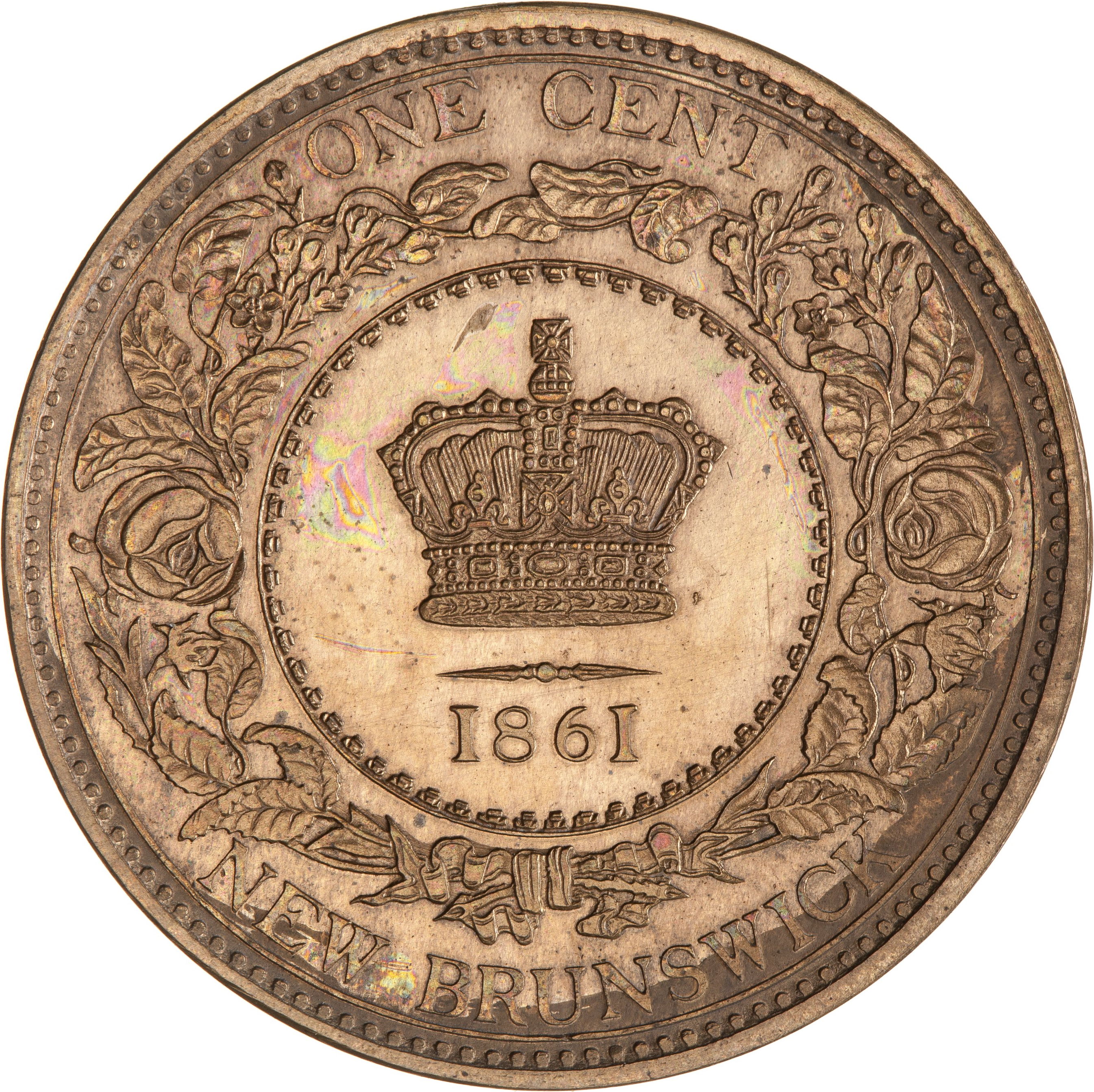 The most highly-minted of the new coins was the one cent, with 1,000,000 pieces struck in both 1861 and 1864, both at the Royal Mint, London. The reverse was designed by Horace Morehen and was almost identical to the Nova Scotia one cent reverse. Interestingly the obverse was the same as British halfpenny die Freeman 7 (Peck 6, Gouby H). There are no known varieties of the one cent.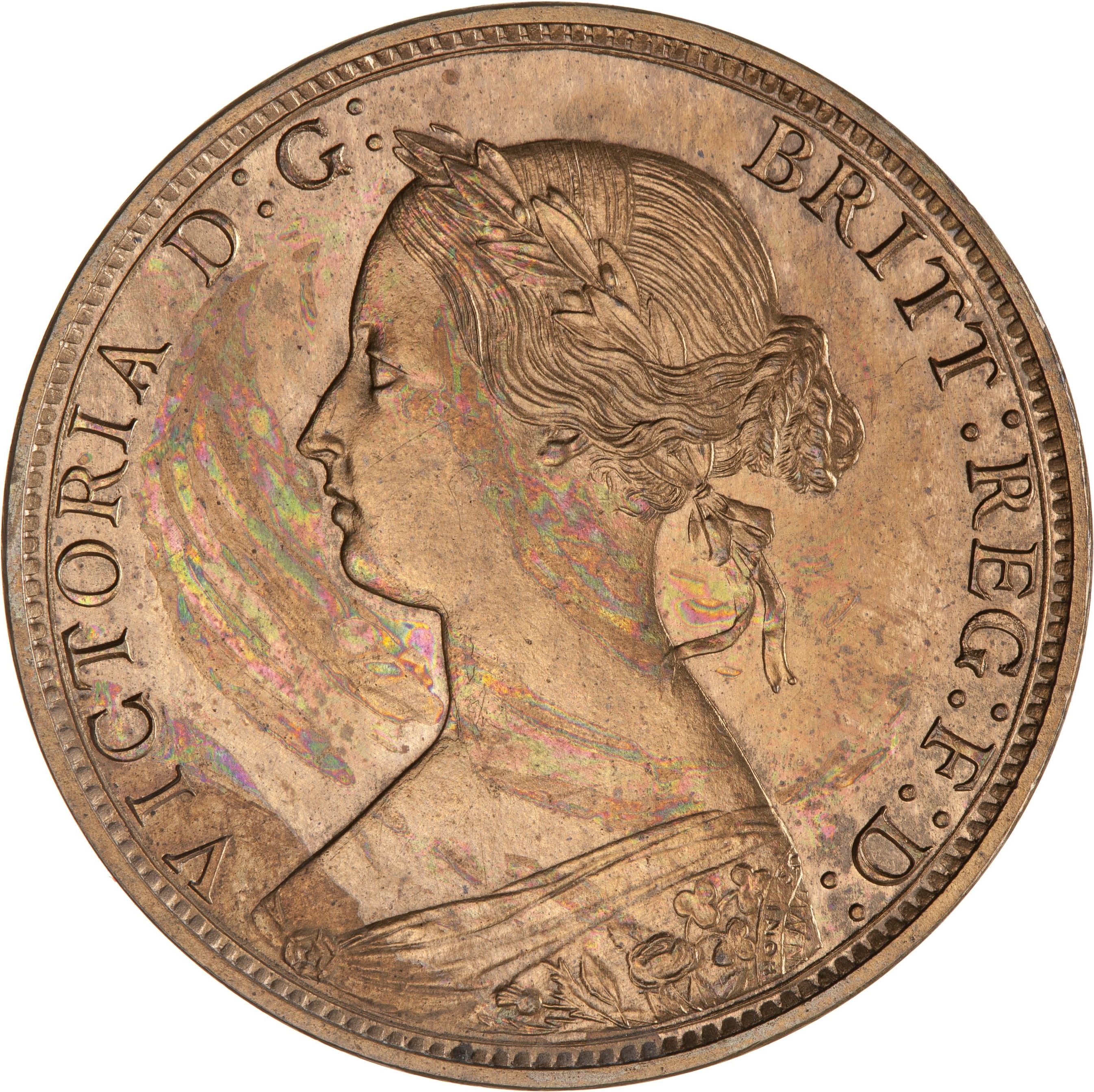 Pattern one cent pieces dated 1861 (Charlton NB-1) were struck with an obverse by James Wyon and a reverse as the adopted design. The number struck is unknown but it is unlikely to have been more than a handful.
Although no further coins were struck beyond 1864, they continued to circulate until 1867 when New Brunswick joined the Canadian Confederation.
Read about more New Brunswick cents in the book The Catalogue of Bronze Coinage of New Brunswick and Nova Scotia 1861-1864.
Images provided by Museum Victoria under Creative Commons Attribution 4.0 International