1908C Ottawa Sovereign
Posted on
The circulating 1908 Ottawa sovereign is extremely rare - the Park House Collection sold by St James's Auctions on May 19th 2015; the Bentley Collection sold by Baldwin's from 2012 - 2013 and the Hemisphere Collection sold by Baldwin's on May 8th 2014 - each being comprehensive collections - all had examples of the comparatively common specimen coin but all lacked an example of the circulating coin.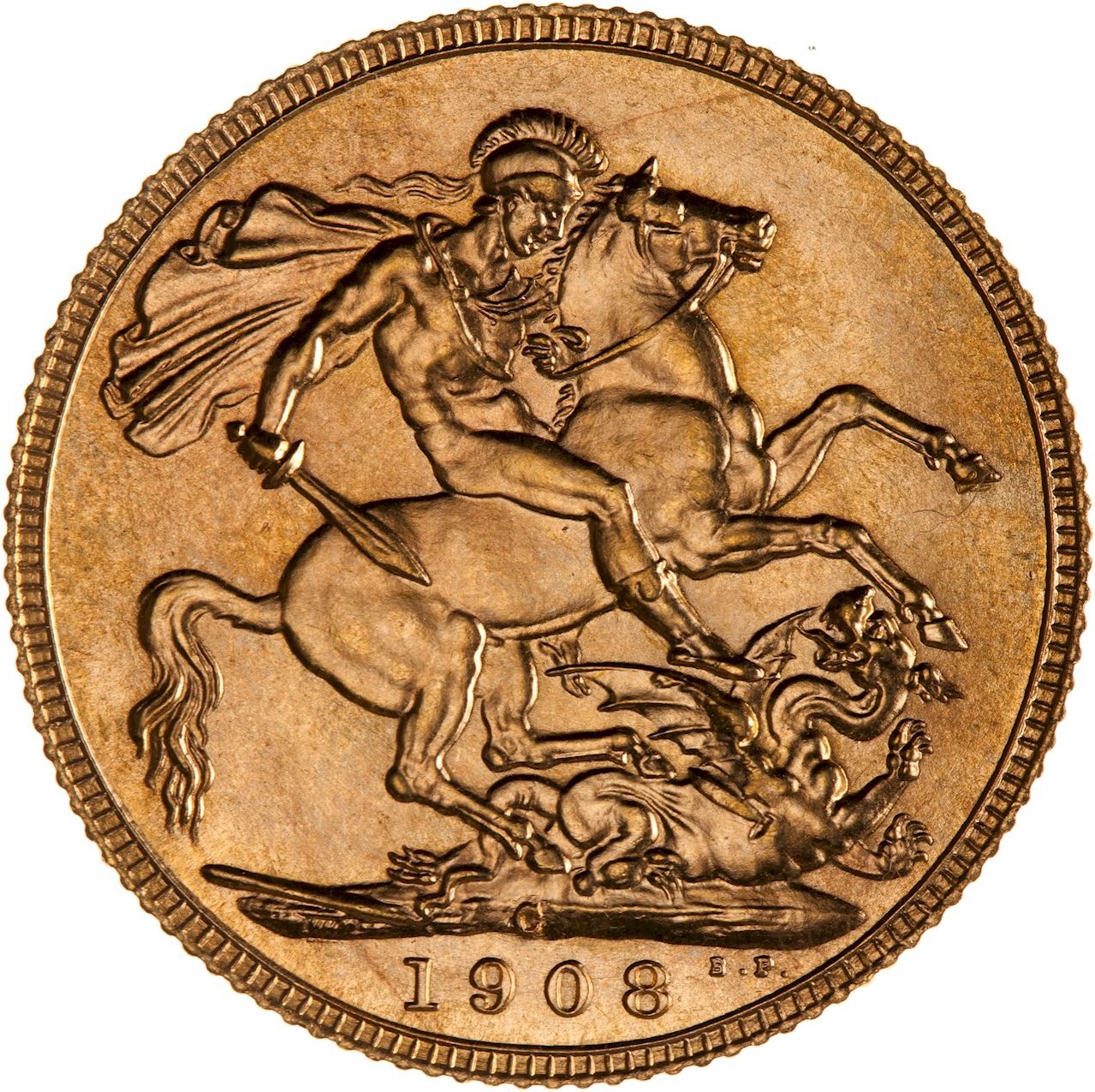 Marsh notes that the 1908 annual report for the Ottawa Mint states that "A small sterling gold coinage of £678 in sovereigns was carried out." (p83, Marsh, The Gold Sovereign, 2002). He also notes that Appendix B of the same report states that 633 sovereigns were issued for circulation (p83, Marsh, The Gold Sovereign, 2002), though other references such at the Bentley Collection catalogue and the Hemisphere Collection Catalogue say 636 pieces. Regardless, it is almost certainly the rarest circulating sovereign. The description of lot 879 (The Extremely Rare 1908 Canada Sovereign Struck to a Satin Specimen Finish) of part 2 of The Bentley Collection states that the mintage of circulation pieces included 10 for the Trial of the Pyx.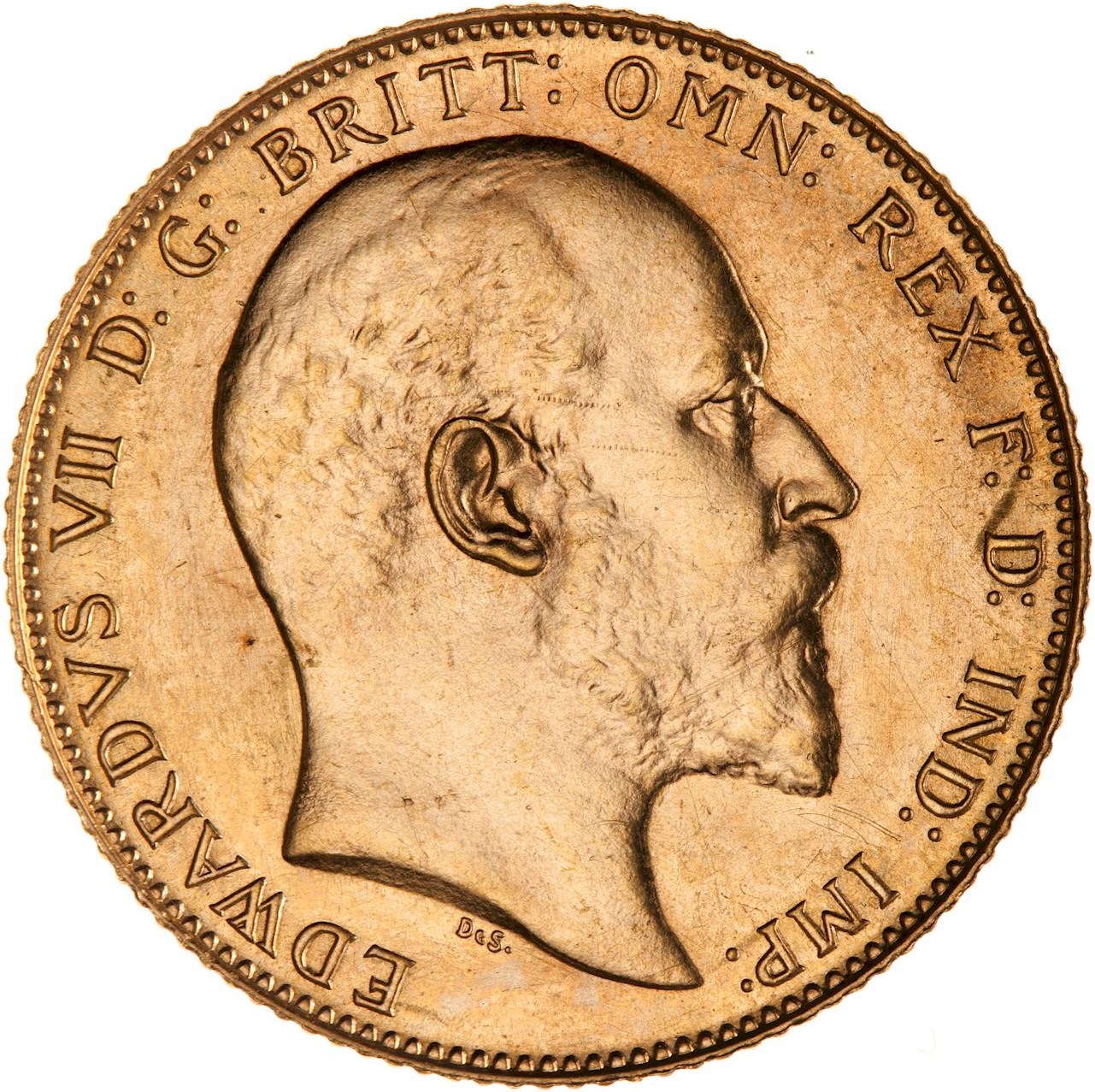 The mintage for the specimens is unknown and unstated - Marsh speculates that 1,000 were struck as the annual report records 5,000 proof coins being struck for 1,000 sets (p83, Marsh, The Gold Sovereign, 2002) but this is highly improbable - the 1,000 sets almost certainly contained one each of the Canadian 1c, 5c, 10c, 25c and 50c. More likely is that of the 678 sovereigns reported to have been minted, 633 were issued for circulation and the remaining 45 coins were specimens. 1,000 examples would also have been a spectacularly high mintage for a coin on the opening of a new mint: while the mintages of proof 1872M and 1899P sovereigns are not known, the closure of the Sydney Mint in 1926 is believed to have resulted in the mintage of 50 1926S sovereigns - a convenient explanation for the odd 50 in the total mintage of 1,031,050 which is given further credence by the fact that the Sydney Mint were reportedly in the habit of rounding mintage figures (part 2, section 4, The Bentley Collection). The number of proof 1923SA sovereigns struck was 655 though the higher mintage was due to it being part of a set of all denominations from farthing to sovereign, hence it was not struck purely for the opening of the Pretoria Mint. In any case, the number of specimen 1908C sovereigns struck is likely to be much lower than Marsh's speculative 1,000.
Images provided by Museum Victoria under Creative Commons Attribution 4.0 International
Also available at Online Coin Club
See more articles in category
Canada