1977 Coat of Arms Mule 50 Cent
Posted on
In 1977, all Australian 50c pieces were issued with a commemorative reverse for the Silver Jubilee of the Coronation of Queen Elizabeth II. This was to be the only 50c piece for 1977 but a small number of mules with the standard coat of arms reverse were also produced. It is assumed that the mules were produced in 1977 but their existence was not known, or at least not common knowledge perhaps until the early 2000s. The 1989 Renniks Australian Coin and Banknote Values for example does not list it, but does list a known 1977 double obverse 50c piece. It was probably a deliberate fabrication by a mint worker as no mules seem to have been found in circulation.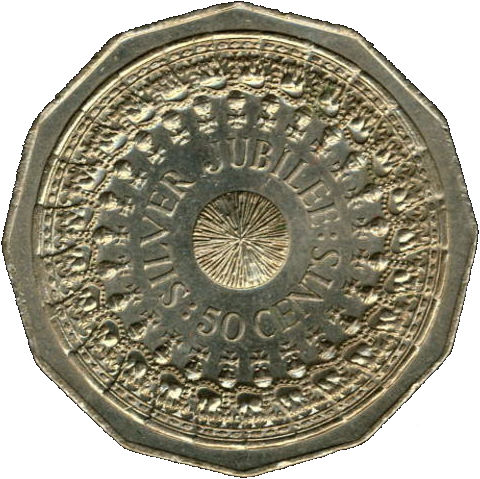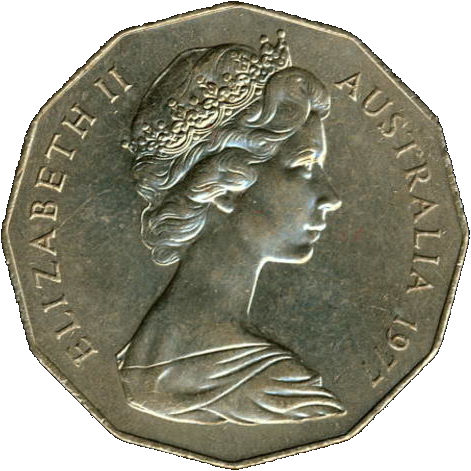 The exact number of mules struck is not known but there is certainly more than one in existence and probably no more than 10 given their infrequent appearance on the market. McDonald reports that seven are known (p135, McDonald, 2014 Pocket Guide to Australian Coins and Banknotes, 2013). Sales include lot 168 Downies auction 313 (slightly underweight at 15.41g and with specimen-like finish) and lot 147 in Noble Numismatics auction 91.
In September 2022 a PCGS AU55 graded example was publicised. It is unclear if this is one of the previously known examples but its appearance suggests some circulation.
Images provided by Museum Victoria under Creative Commons Attribution 4.0 International